Dogecoin is the people´s cryptocurrency
Dogecoin is an open source peer-to-peer digital currency, favored by Shiba Inus worldwide.
Our Mission is to have fun and learn in the same time about Dogecoin,we are not advisors, we try to give informations about Dogecoin and you have to decide if you want to invest or not .
Dogecoin was co-founded by IBM software engineer Billy Markus from Portland, Oregon and Adobe software engineer Jackson Palmer, who set out to create a peer-to-peer digital currency that could reach a broader demographic than Bitcoin. In addition, they wanted to distance it from the controversial history of other coins. Dogecoin was officially launched on December 6, 2013, and within the first 30 days there were over a million visitors to Dogecoin.com.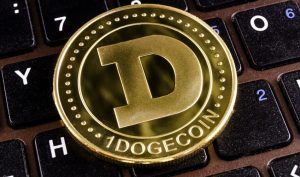 You have to sync with the blockchain to use Dogecoin. MultiDoge is a "light" wallet. It syncs with the blockchain by "skimming" through the blockchain, providing fast sync times. Dogecoin Core, on the other hand, is a "full" wallet. It syncs by downloading it, providing a solid-working Dogecoin wallet.
We are busy getting ready for launching the Dogecoin to the Moon but here is where you can find us :